Senator Ron Johnson
Wrong. Because I can't get any answers on what was known/done before Jan. 6, I'm just wondering if this pointless, unconstitutional second impeachment is a diversion from leadership failures before the Capitol riot justthenews.com/government/congress/pelosis-office-wont-say-if-she-was-briefed-potential-violence-ahead-jan-6

Mary Spicuzza
Wisconsin Sen Ron Johnson suggests without evidence that House Speaker Nancy Pelosi is to blame for the Capitol insurrection, questioning whether impeachment is a "diversion" effort to deflect from "what (she) knew and when (she) knew it."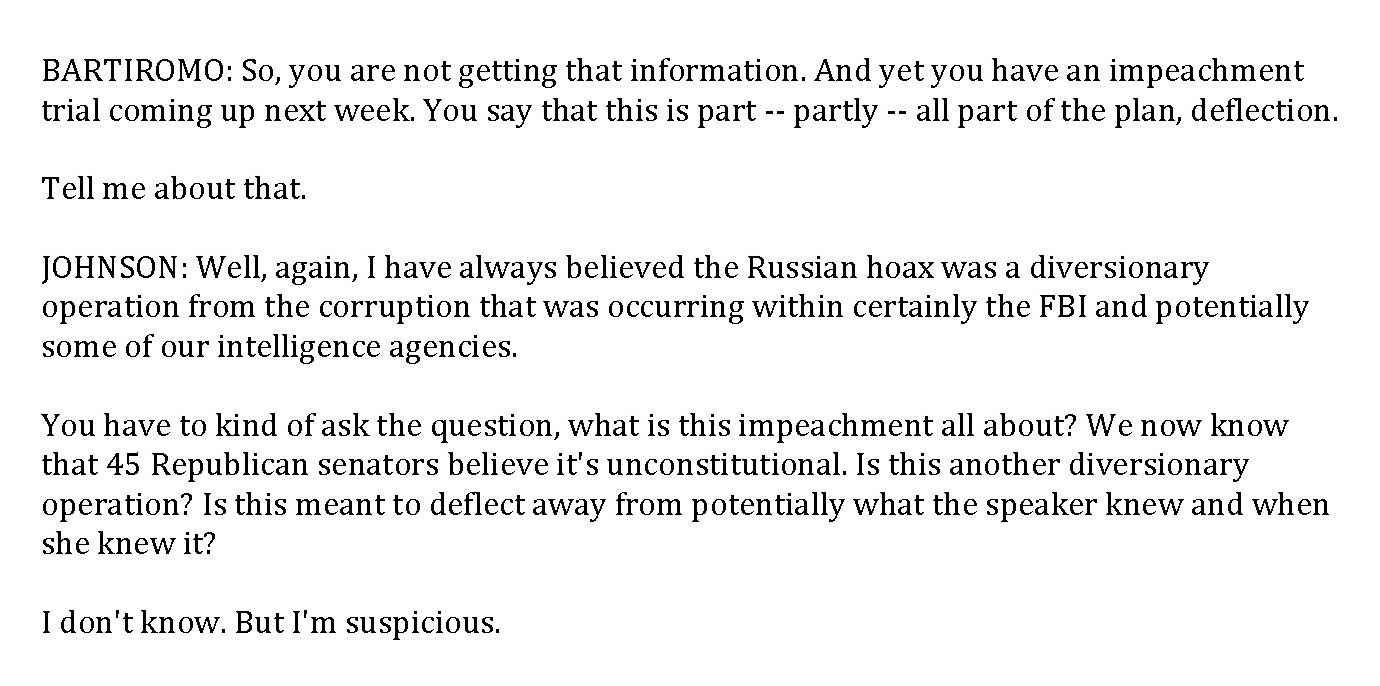 Please log in to like, share and comment!