Currently, Christ is directing all the earth towards the Period of Tribulation and its judgment and soul harvesting.  This event is God orchestrated.  It can't be stopped. Although, the Tribulation has not started yet, we are seeing a convergence of Prophetic Signs that are screaming to wake us out of our Lukewarmness and sleepiness.

The Church age is nearly over. Have you noticed that everything that exists now on the earth is in a state of God's orchestrated change?

Nothing can stop God's plans or change His intent regarding you.

You should plan on seeing more violence and lawlessness as we approach the Tribulation.  Once the Rapture occurs the lawlessness will become much worse.   Soon the man of lawlessness will be reveal and when he is known at the false  peace treaty with Israel the Tribulation will officially begin.  The man of lawlessness is the Antichrist.

The Rapture will happen when He calls for it.  It can't be stopped.  The Period of the Tribulation will be a period of judgment by God and lawlessness among men.

Likewise, the Period of Tribulation will come when He has planned it and it cannot be stopped.  We are seeing many prophetic signs of its closeness.  Be ready now for lawlessness and tyranny.  Trust Christ now so you won't be left behind to suffer in the Tribulation.  Dave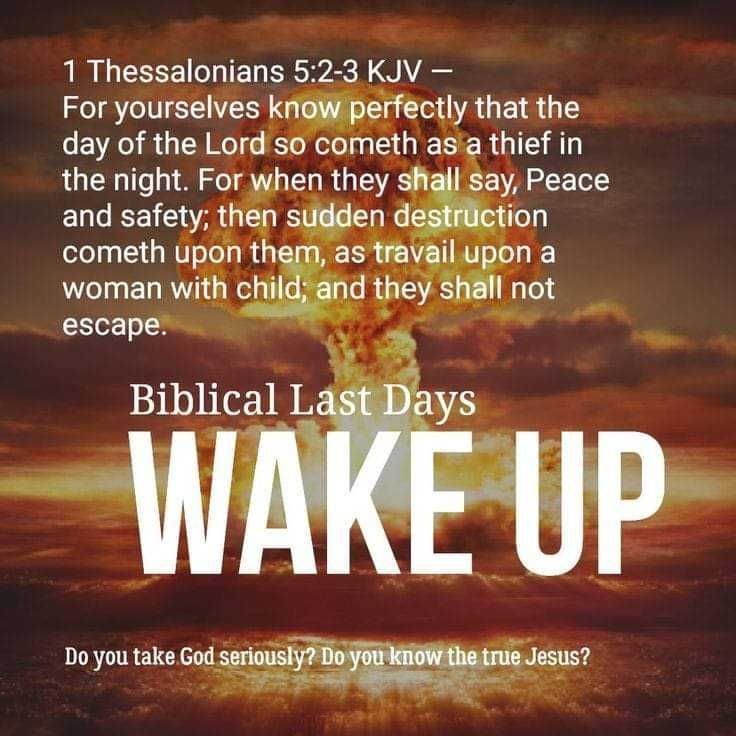 Please log in to like, share and comment!