When you hear some politician preaching for the need for gun control, remember this. Weapon control has never worked. From ancient Rome forbidding swords to modern England banning pistols, only the law abiding populace was disarmed. All the politicians know this. So one sees exactly what gun control is all about:

Gun control has nothing to do with protecting you, it does the opposite

Gun control is about protecting THEM from YOU. Without it, history has proven, they cannot rob you of everything you have or kill you indiscriminately.

This is why they are lying, misdirecting and desperate to get the guns from you.

Research it, think about it, and do not fall for it ......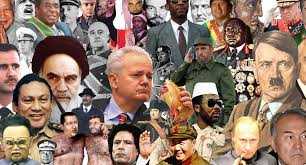 Please log in to like, share and comment!