When Benedictine monks in Louisiana started selling affordable handmade caskets, the state's board of funeral directors told them to stop since they weren't licensed. The monks sued, and won. A judge ruled that the licensing regulations didn't have a legitimate purpose.

Telling a corpse their casket isn't up to code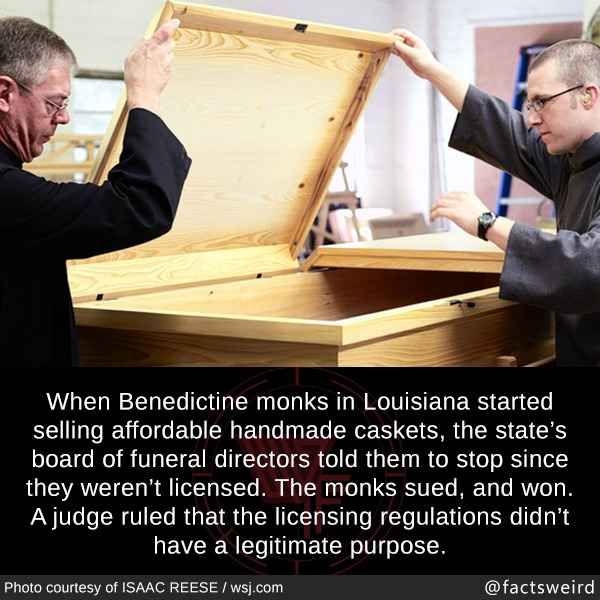 Please log in to like, share and comment!